In order for us to manage your GreenGeeks services, we will need to be able to login to your account. This is achieved by setting up Account Access.
—
STEP 1. Navigate to the GreenGeeks login page:
https://greengeeks.com/login 
—
STEP 2. Click on the My Profile link.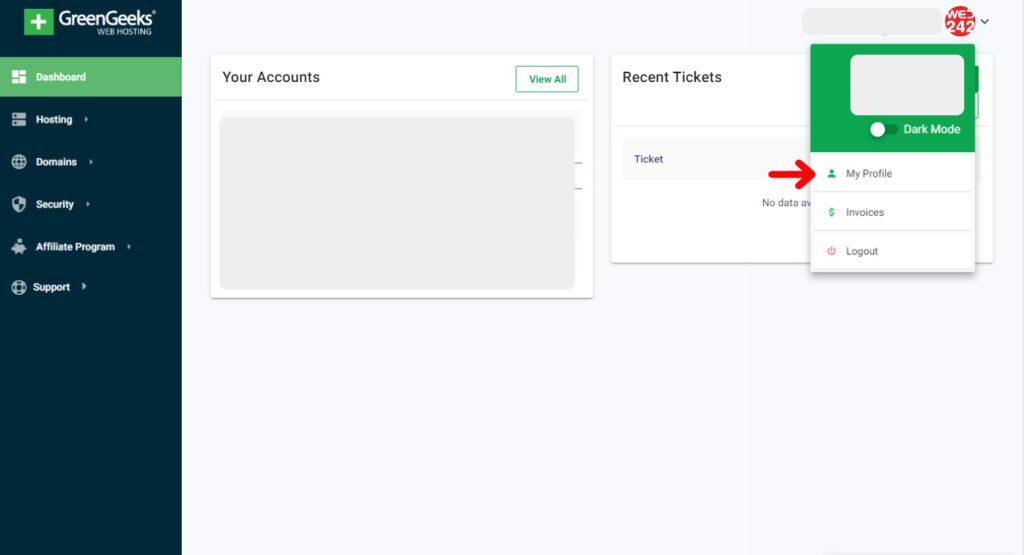 —
STEP 3. Then click on the ACCOUNT ACCESS option.
—
STEP 4. Then click on the Invite button.
—
STEP 5. This will open the Access Invitation dialog box.  Please enter info@web242.com in the Email field, and Select a service (most clients will only have one service).
Make certain to press the Invite button.
GreenGeeks makes it easy to delegate Account Access. If you run into problems, then open a support ticket.